Perfect Reporting and Analysis with OneStream
Experience Corporate Performance Management
Licenses, Consulting, Implementation, Training & Support
We are looking forward to advise you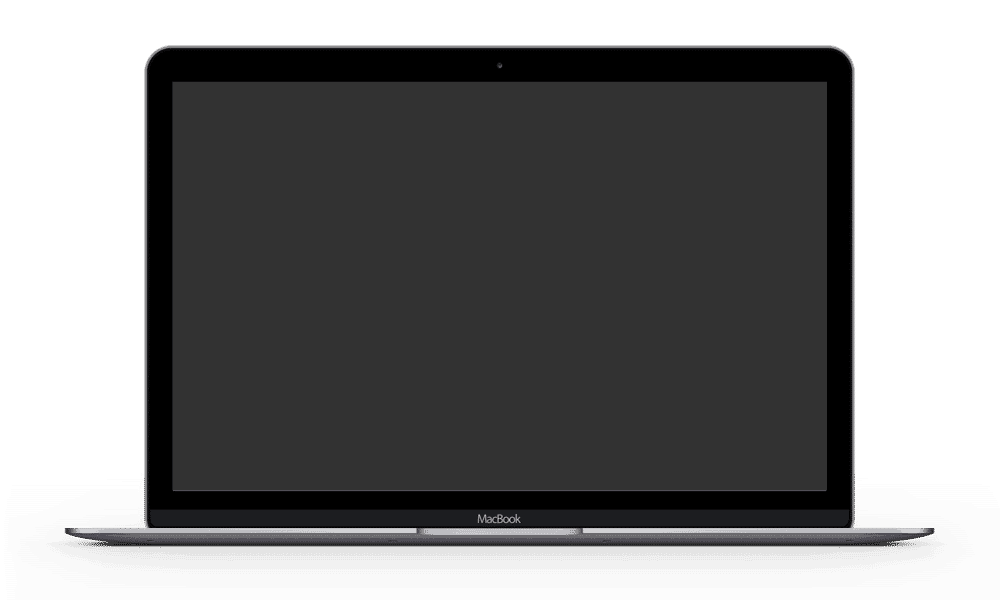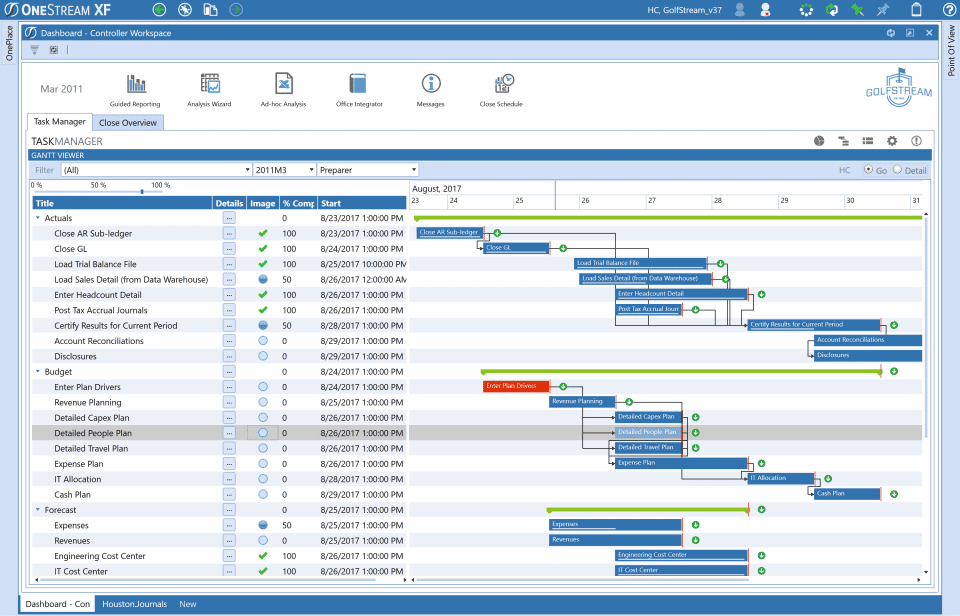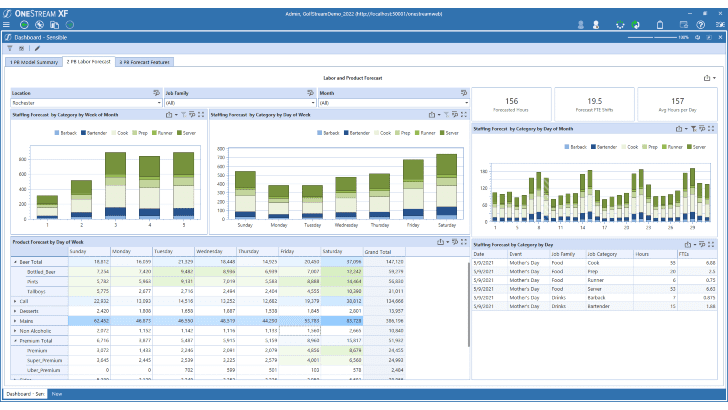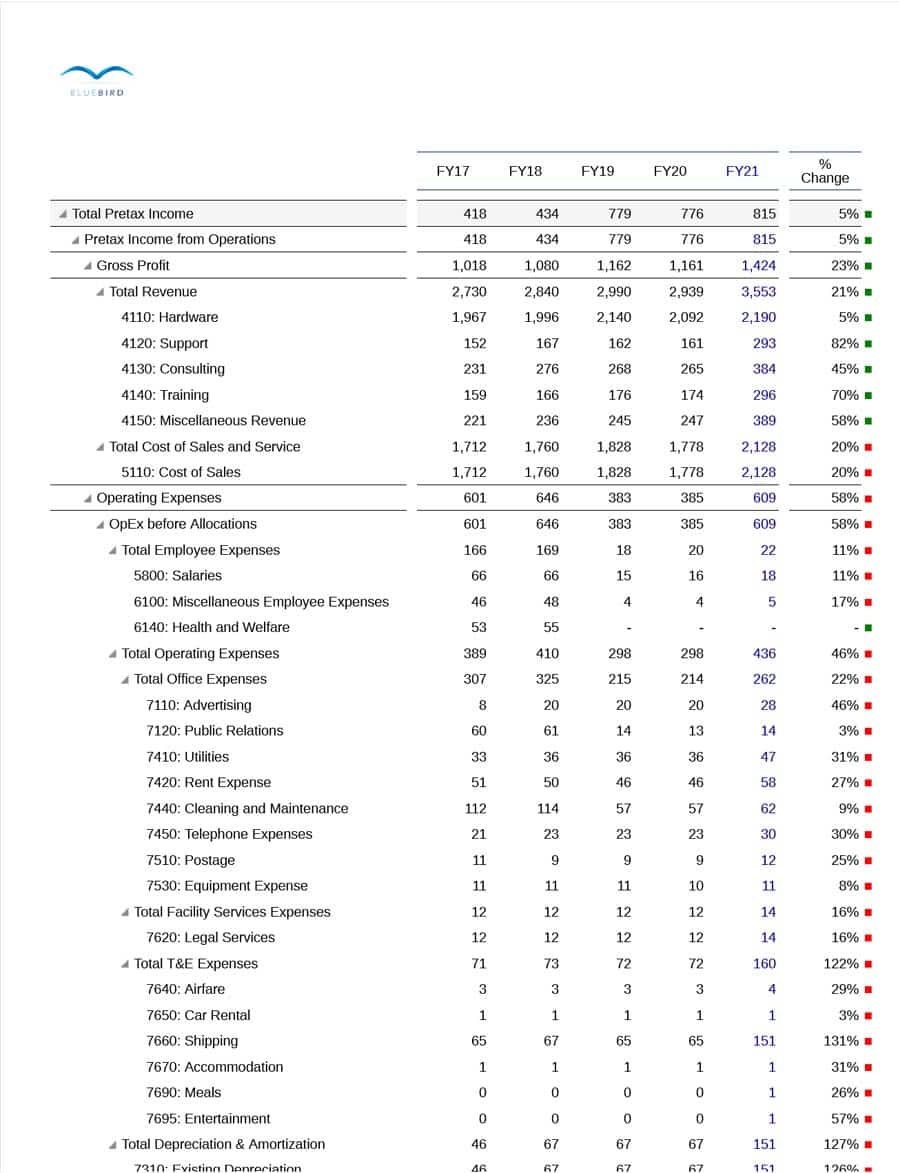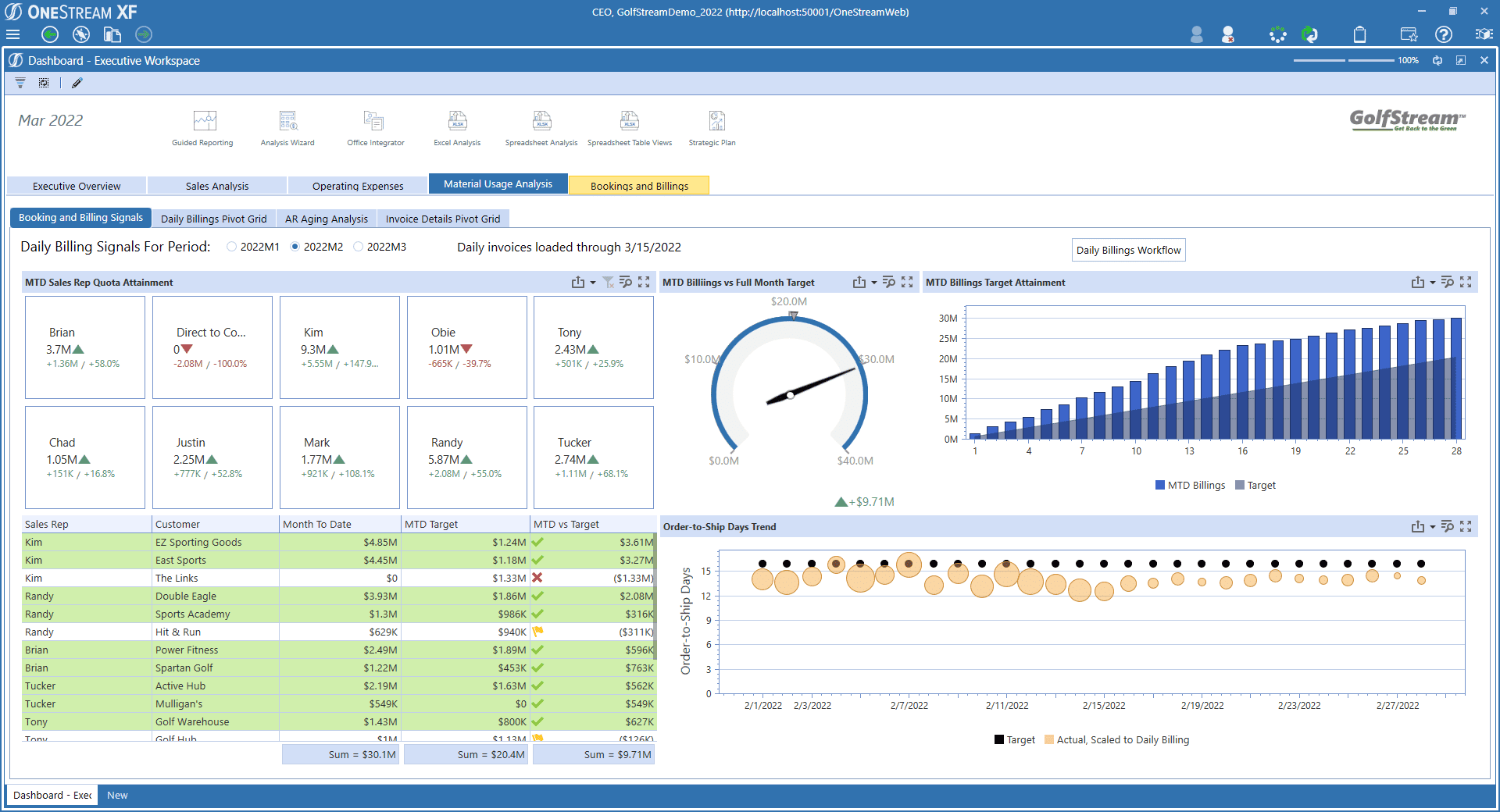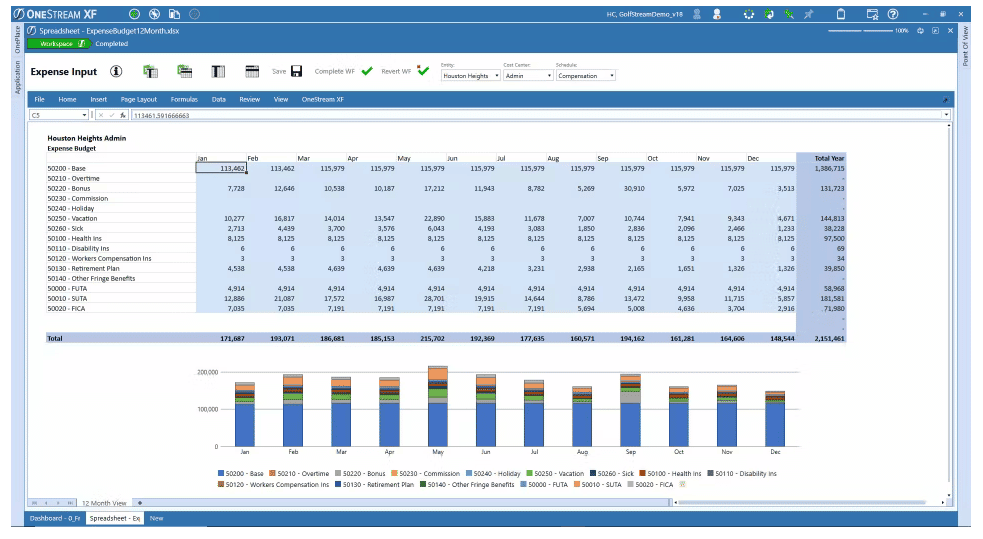 Perfect Reporting and analysis with OneStream
(Reading time 5 minutes)
Eliminate data and decision silos with perfect reporting and analysis from OneStream. Unify your financial and operational data for greater performance and value. Provide the right information in the right format at the right time to different audiences.
Quickly capture, map and load millions of rows of daily or weekly data from multiple sources such as ERP, CRM, HCM, DW without third-party tools and data replication.
OneStream's security and governance capabilities can be applied to all finance department and business unit users in a flexible, unified data model.
Enable finance and business unit partners with self-service reporting, visualizations, and ad hoc analysis tools to accelerate reporting and decision making.
Main features | OneStream XF


1. integration of Excel

The Excel add-in and embedded spreadsheet templates are the ultimate solution for ad-hoc analysis and reporting. Excel's powerful ad hoc analytics let you drag and drop and pivot to find an answer to any question in seconds.
Your financial models in Excel® retain their formulas and formatting even after an update.
Benefit from different cube views, quick views and data retrievals in the same Excel® spreadsheet.
Use online and Excel® applications for dynamic drill-across and drill-down.
2. interactive dashboards
The interactive self-service dashboards give executives, managers, and business users the ability to change variables and bring their data to life – giving them the insights they need to make faster, better decisions.
Bring together key financial and also operational metrics by combining tables, charts, graphs, and other visualizations.
Identify business trends at a glance and get to the root cause, down to the transaction or document level if needed.
With data collection forms built into the solution and the ability to see the impact of changes to models, plans and forecasts in real time, the numbers become actionable insights.
3. analytical blend
OneStream provides a unique ability to "fuse" validated financial data, operational data, and detailed transactional data onto one platform for a comprehensive, controlled, and usable user experience.
Bring together financial, operational, and transactional data into a single dashboard for presentation and analysis.
Finance maintains a "regulated" source of truth for data from business unit managers and executives.
Eliminate data latency and replicate financial data for analysis. Retain all the security, intelligence, workflow, governance, and audit trails built into OneStream.
4. Microsoft Office Blend
Office Blend offers a unique reporting solution for Microsoft Word®, PowerPoint® and Excel®. By combining the content from Office with OneStream, comprehensive reporting becomes possible.
Combine reports, charts, and data from OneStream with content from Microsoft Office® for visually attractive reports.
Parameterization of documents, reports, charts and report books allows data to be updated instantly as needed.
Create and distribute reports using the report shipping solution available on OneStream MarketPlace™.

5. productive reporting

Generate detailed and engaging reports with this powerful reporting tool.
The powerful report creation and formatting tool is easy to use for all business users.
Enable reports with high data quality, actuals, budgets, and detailed plans in a single report.
Over 100 report templates include drill-down, audit, process log, security analysis, certification status, and process controls.
6. guided reporting

With guided reporting, you can mix and match row and column templates for infinite report combinations and create powerful analytics for end users.
Access a comprehensive library of templates with preformatted row or column sets.
Use charts, tables, reports, and grids to break down each dimension.
Instantly export the reports you run as Excel®, PDF or any other standard format.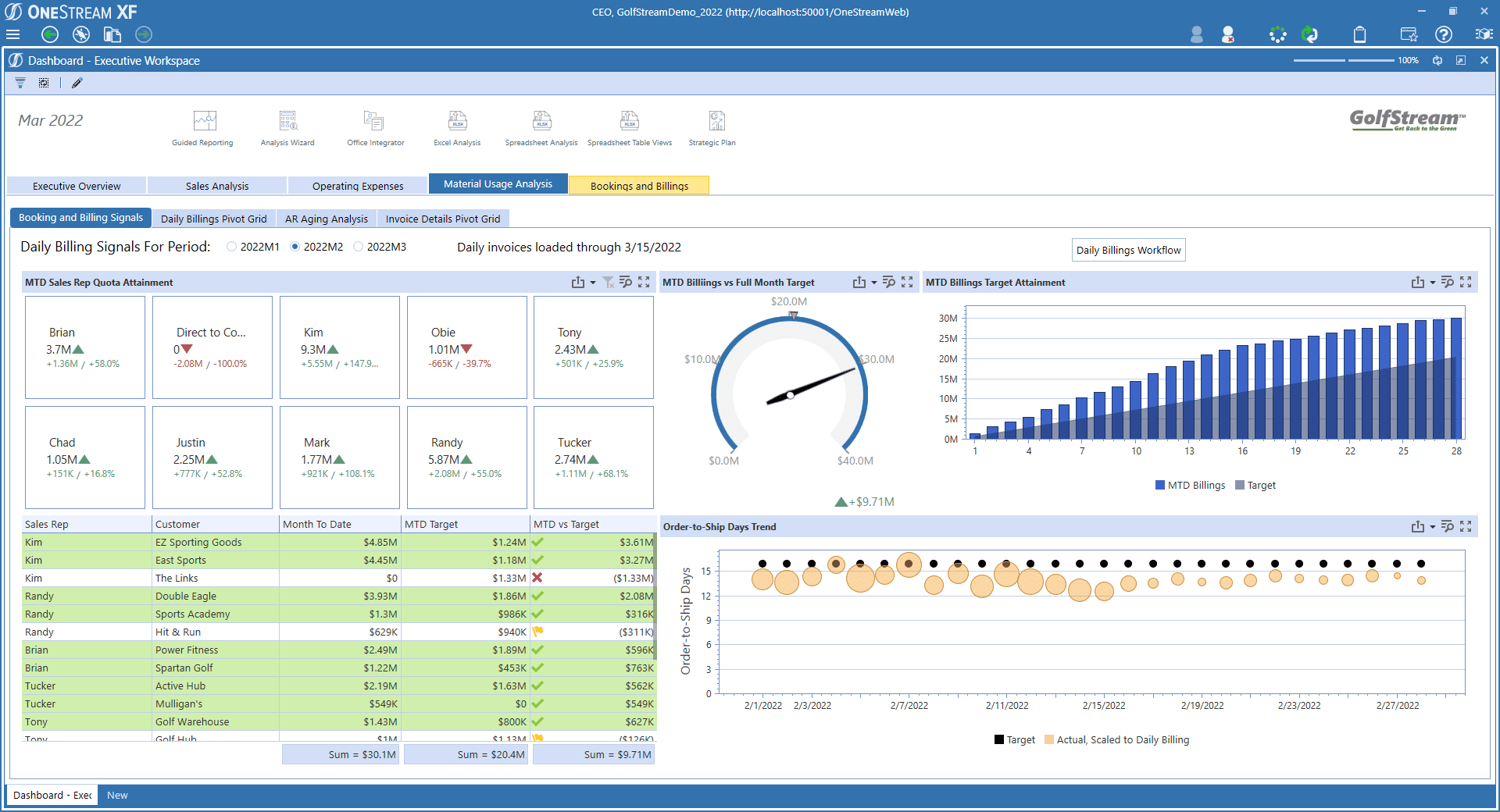 OneStream XF - Lösungen entdecken
Bitte füllen Sie das folgende Anmeldeformular aus und wir werden uns in Kürze mit Ihnen in Verbindung setzen!
Geben Sie niemals vertrauliche Informationen (Kreditkartennummern, Sozialversicherungsnummern, Passwörter) über dieses Formular weiter.
Diese Website ist durch reCAPTCHA geschützt und es gelten die Datenschutzerklärung und Nutzungsbedingungen von Google.
Other solutions in the field:
OneStream
Corporate Performance Management redefined
Are you looking for something different?
Find more leading CPM providers here: