Training for CPM/EPM & BI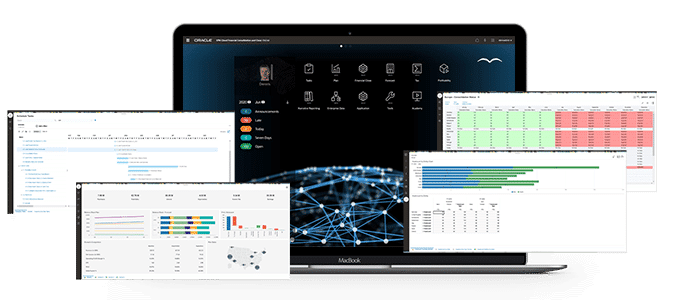 Education and training are key to a successful project and essential for user adoption
No matter what software is in use in your company, the success or failure is reflected in the ability of the users to use the solution effectively and efficiently. A key factor here is that users enjoy working with the solution and there is no frustration due to a lack of knowledge.
We at BLUEBIRD Consulting therefore offer you not only standard training courses, but also individual training courses that help you and your employees get the most out of your solution. All trainings are conducted by CPM / EPM and BI experts who have proven themselves not only in theory but also in practice.
Of course, we focus on the most important topics that are essential for understanding each product, but we also try to adapt the content to your environment as much as possible.
We keep you always up to date
Getting started with new software is not always easy. It is often difficult to find the most useful functions and understand how to use the software properly. Although the products we offer are very intuitive to use, they sometimes offer new features and enhancements on a monthly basis due to the rapid innovation cycle.
Especially in the technologies of Tagetik, OneStream, Board, Oracle–Hyperion and our EPMViewer our education and training offer addresses itself to:
Users involved in an implementation project

Users who want to refresh their knowledge

New employees who want to familiarize themselves with a solution
Training from BLUEBIRD Consulting helps your employees to organize their daily business more efficiently and supports your company in getting the most out of your software solution.
Learn more about the offer from our BLUEBIRD University and contact us via info@bluebird-ag.com or our contact form.
We look forward to hearing from you!
Contact
Please fill out the following registration form and we will contact you shortly!
Never share confidential information (credit card numbers, national insurance numbers, passwords) through this form.

This website is protected by reCAPTCHA and Google's privacy policy and terms of use apply.
Privacy
BLUEBIRD Consulting AG is committed to protecting and respecting your privacy. We only use your personal information to manage your account and to provide you with the products and services you have requested. From time to time, we may wish to contact you regarding our products and services and other content that may be of interest to you. If you agree to us contacting you for this purpose, please tick below how you would like us to contact you:
By clicking "Submit" below, you consent to the personal information provided above being stored and processed in order to provide you with the requested content.
You can unsubscribe from these communications at any time. For more information about unsubscribing, our privacy practices, and our commitment to protecting and respecting your privacy, please see our Privacy Policy. and to respect your privacy can be found in our privacy policy.
For more information about our privacy policy, please see our Privacy Policy